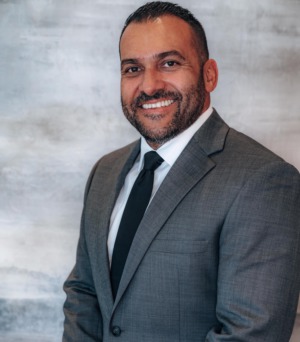 Introducing Christopher Fox of Sold By Fox, Your Trusted Local Realtor for Exceptional Results in Upland, Rancho Cucamonga, Alta Loma, Claremont, & beyond!

With an unparalleled passion for real estate and a track record that speaks volumes, Chris Fox stands as the embodiment of excellence in the industry. As a seasoned realtor and local family man, Chris has established himself as the go-to expert for buyers and sellers alike, consistently exceeding expectations and setting new standards of success. Finding a professional in the real estate world who not only excels in the industry but also embodies humility and goodwill is a rare gem. Chris Fox stands as that exceptional gem, seamlessly blending expertise with empathy, genuinely caring for every single client.

Chris Fox's dominance in the real estate industry is a testament to his experience and his unwavering commitment to his clients. With years of expertise, he has navigated the ever-changing market with finesse, ensuring his clients receive the most accurate and up-to-date information. His in-depth knowledge of local neighborhoods, market trends, and property values empowers his clients to make informed decisions, securing the best possible deals. But Chris's approach to real estate goes beyond transactions; it's about building relationships that last a lifetime. Clients often describe him as more than just a realtor. He often becomes a cherished family friend, offering support and guidance every step of the way. Chris understands that buying or selling a home is not just a financial decision but a deeply personal and emotional one. He takes the time to truly connect with his clients, listening to their dreams and concerns, ensuring that their needs are met and exceeded.

One of Chris's distinctive strengths lies in his innovative approach to open house events. He transforms traditional open houses into engaging, immersive experiences that captivate potential buyers. Through meticulous planning and attention to detail, Chris ensures that every open house showcases a property's unique features, leaving a lasting impression on visitors. His ability to create an inviting atmosphere not only attracts numerous attendees but also converts them into serious prospects, expediting the selling process.

Chris Fox doesn't just sell properties; he shatters records. His Midas touch turns every listing into a remarkable success story. By leveraging his extensive network, strategic marketing techniques, and negotiation prowess, Chris achieves record-breaking sales on every property he touches. Sellers trust him to maximize their property's value, while buyers rely on his expertise to secure their dream homes at the best possible prices. But what sets Chris apart is his ability to treat every transaction as if it's for his own family. He invests himself wholeheartedly, dedicating his time, energy, and expertise to ensure that every detail is handled with precision and care. Chris's genuine concern for his clients' well-being is evident in his proactive approach, always going the extra mile to secure the best outcomes. For him, success is not just measured in sales, but in the smiles and satisfaction of the families he serves.

When you choose Chris Fox with Sold By Fox as your realtor you're gaining a dedicated advocate who genuinely cares about your dreams and real estate goals. His unwavering commitment to client satisfaction, coupled with his exceptional results, makes him the obvious choice for anyone in search of a top-tier realtor. With Chris by your side, you can confidently navigate the complexities of the real estate market, knowing that you have a true expert committed to your happiness and success.

Ready to embark on your real estate journey? Trust Sold By Fox to lead the way. Experience the unparalleled service and outstanding results that have made him the most sought-after realtor in the industry. Witness the difference of having a realtor who not only understands market intricacies but also the human element of real estate. Your dream home or the perfect buyer for your property is just a phone call away. Contact Chris Fox today and let him turn your real estate dreams into reality.